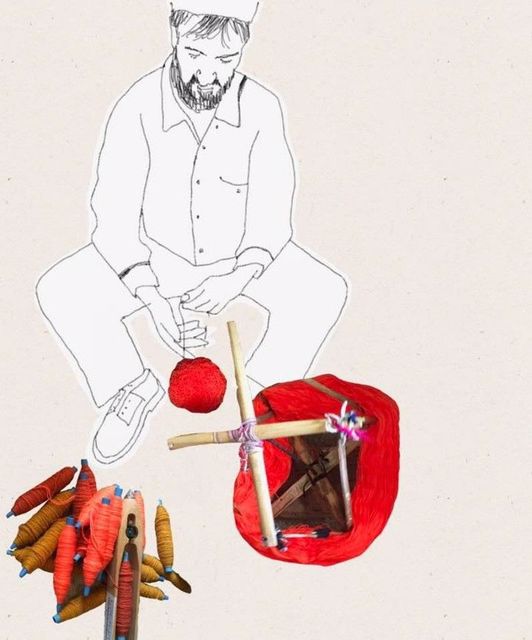 The Artisans of Sefrou: Ancient Traditions Moving Forward
There are wonders that await you, wherever you may go in Morocco: in particular the artisanal crafts and traditional ways of life which have survived into the present. For those who are seeking authenticity, there is nothing closer to the truth than the meticulous craftsmanship of classical artisans. These artists have learned ancient skills and continue to produce works of exceptional beauty in ways that have been passed down from mentor to pupil for longer than anyone can remember.
Sefrou sits in a region of the Middle Atlas Mountains called the Garden of Morocco. The fertile soils, abundant water from streams and springs, and a mild four-season climate make this land a place where nearly anything will grow. So perfect is this location that when Idris II, the second ruler of the Idrisid Dynasty was building the city of Fez, he lived in Sefrou. Sefrou is far older than Fez and was a major trading post for traders crossing from the Mediterranean to the Sahara.
As a major trading center, Sefrou drew the most skilled artisans from far and wide who came to sell their wares and later to practice their craft. Once Fez was built and made the capital by Idries II, many of those artisans moved to Fez, but many also stayed.
Yet, the medina of Sefrou is still populated by artisans who create functional and beautiful wares. While the medina of Fez can be overwhelming with touts and over 13,000 streets and alleyways, the medina of Sefrou is more manageable – and – it isn't built for tourists. This might be the single best reason to visit – this is a city that functions for its residents, not for tourists.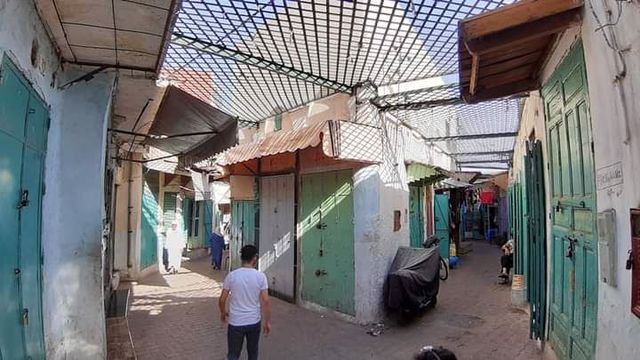 Upon coming into Sefrou, one can immediately see the quality of the work of her artisans with a visit to the Artisanal shop which sits just near the main gate of the old medina. Here you will find both the traditional and the artistic – everything from Berber rugs to a hand-carved wooden bicycle, complete in every detail down to the links of the chain! Going through the main gate at Bab M'Kam, a ten-minute walk will bring you to Huddadine Square. This is the area where you will find weavers, blacksmiths, button makers, plow makers, ironmongers, and tinsmiths.
What will you see?
You will see wooden ploughs being shaved and carved. These ploughs will be pulled by donkeys or oxen on the outskirts of the city
You will have to duck your head to avoid tangling yourself in the agave silk as it is being spun into thread. You will see women tying incredible silk buttons for use on djellabas and kaftans. You will see weavers making blankets, rugs, and handiras (wedding blankets) in the same way they have been made for generations and are the backbone of the garden of Morocco.
You will see blacksmiths and ironmongers pounding molten bars of metal into the usable shapes of shovels, scythes, picks, hammers, and knives which will be used in the home and on the farm.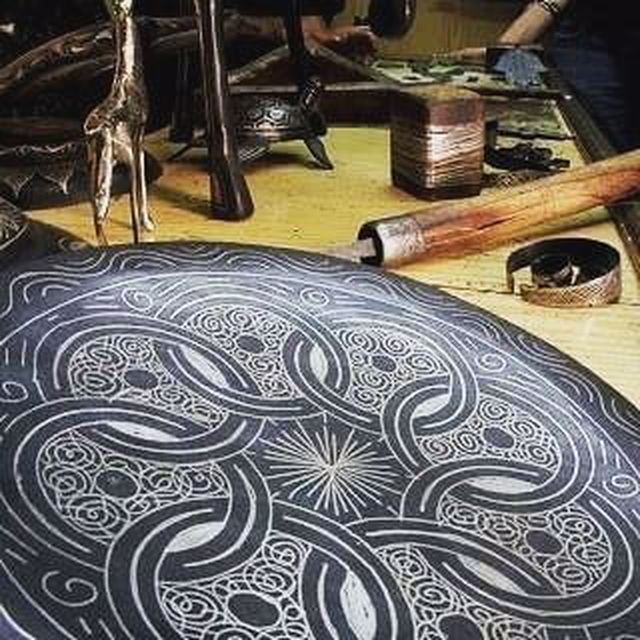 You will see shops filled with tin and brass teapots – but when you ask if you can buy one, the shop owners will look at you as if you are crazy. These are repair shops and the tinsmiths don't own the works of beauty which hang on their walls and doors – they belong to Sefrou is who want their items repaired or refurbished.
You will also find people sitting at tiny tables, drinking tea, catching up on gossip or having lunch in the simple restaurants of the area. Thirty dirhams will get you a quarter of a roasted chicken, a pile of rice, salad, a drink, and plenty of bread.
Sit down, order a cup of tea from the old man with the tiny tables, and watch life unfold in Sefrou just as it has for centuries.
See original article : The Artisans of Sefrou: Ancient Traditions Moving Forwardby Vago Damitio | Morocco Articles